There are quite a few ways to access blocked websites by using proxy for school Chromebook. These include the use of a proxy server, VPN and even using your mobile data to bypass restrictions.
Chromebooks are highly secure laptop alternatives that run on ChromeOS. To ensure security, they already have antimalware that blocks harmful websites. On top of that schools restrict access to unwanted websites to reduce irrelevant content for their students.
Why do Schools Block Websites?
The Chromebooks provided in schools are for the benefit of the students. So, they can easily access their schoolwork via the cloud no matter which device they use. However, they block certain websites and content. The reasons behind this are:
Unethical Content
Young minds are usually curious and the internet is a repository of unethical information. Schools block websites that have inappropriate content to protect their students from exposure.
This content includes explicit imagery, hate speech, or even violence.
Retain Student Focus
Schools limit access to websites that do not have any educational purpose. By doing this the schools maintain a focused learning environment.
Preventing distractions is one of the main objectives and the end goal is to improve a student's academic performance.
Suppress Harmful Information Networks
Another big reason behind this is blocking websites related to illegal activities. This is intended to reduce bullying and keep students from participating in unlawful behavior.
This also works as a deterrent to scams or phishing links.
How to Access Blocked Websites on School Chromebook?
There are quite a few ways to access limited or blocked websites. Before you apply any of these, ask your school for access to sites that are useful for your academic work.
You can use these methods to access blocked websites on a school chromebook:
1. Proxy for School Chromebook
The best way to access websites is to use a proxy server as a mediator.
Follow these steps:
1. Go down to the bottom right corner and click on the "Wi-Fi" sign.
2. Click on the Wi-Fi network to access your network settings.
3. Go down to the bottom where it says "Proxy" and tap on the arrow beside it.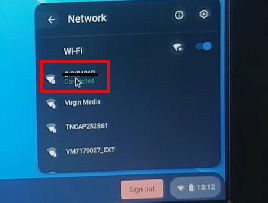 4. Turn the slider on beside the option "Allow proxy".
5. A dialogue box will show up and ask to confirm the new setting. Click on confirm.

6. Set the connection type to "Manual". Type in the proxy address and SOCKS host and click on "Save".
The traffic is not encrypted so your school may find out what sites you are visiting so be careful with this one.
2. Use of VPN Apps
Setting up proxy servers is easy but a caveat is that it does not reliably work all the time. So, after you are done setting up the proxy server try downloading a VPN.
Go over to the Play Store download a VPN connection and connect to it.
Some good VPN options are:
My pick: Super VPN
Super VPN is a reliable and easy-to-connect VPN service. It does not cost any money to use and there is no time or bandwidth limit on this one.
3. Bypass Using Chrome VPN Extensions
Another quick and easy way to bypass blocks is to use Chrome VPN extensions. You can just download and install it to your Chrome browser and connect to a server whenever you need to access blocked websites.
After you install the extension, follow these steps to get access:
1. Go over to your Chrome Settings.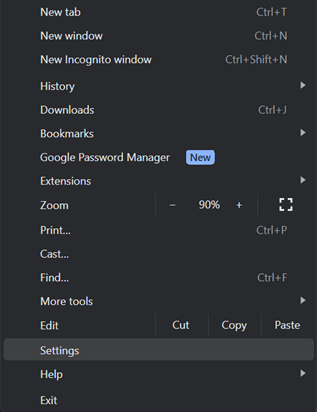 2. Click on Extensions and Find the VPN extension.
3. Turn the Slider on and click on details.
4. Scroll down to the bottom and turn sliders on for "Pin to toolbar" and "Allow in Incognito."
5. Tap on the VPN Extension icon on the top right of your Chrome browser and click on the switch icon to turn it on.
6. After it connects, the switch will turn green, and you should be able to access the blocked websites.
4. Using 'Proxifier Beta 2023'
Proxifier is a great tool for using proxy servers to access blocked websites. They recently came out with their Beta release. Download it from this website or the Play Store.
Watch this video on how to use Proxifier to connect to a proxy server. The most exciting part about this tool is that you can set which app uses the proxy and can whitelist apps.
This ensures that only your browser will be using the proxy server and keeps the security of the Chromebook intact.
You can find usable proxy servers on the ProxyDB website.
5. Mobile Data Hotspot
A lot of the time the websites are blocked not from the Chromebook but from the internet protocol.
Your mobile data can access these sites but not your school's internet. So set up a hotspot using your mobile data.
Connect the Chromebook Wifi to your hotspot and you should be able to access all the blocked sites.
What is ROLLAPP for School Chromebook?
Chromebooks have limited access to applications meaning you cannot install Windows or Linux applications on them.
But there is a way to bypass it using Rollapp. It is a SaaS platform that lets you install existing software for other operating systems to your Chromebook.
You will have to sign up for a Rollapp account before you can use it. Watch this video which explains how to access blocked content using the Rollapp site.
In short, you can do these with Rollapp:
You can use an older version of "Chromium" under this software to access blocked websites.
You can install encrypted browsers that let you access most sites.
You can install VPNs that are not available on the Play Store of your Chromebook.
Rollapp is a nice tool. However, it is a bit hard to navigate through the complex operations. Make sure to watch the video and learn about it before using it yourself.
Proxy For School Chromebook – (FAQs)
How safe are proxy servers for school Chromebooks?
Proxy servers are relatively safe if you choose from reputable sites like ProxyDB. Always check the "Elite" and "SOCKS 4" options and see when the server was last used as a precaution.
Does my school know what I search on Google?
If you use the Google account issued to you by your school, they can peek into the synced browsing history. They can monitor the activity on this account but it doesn't affect personal accounts.
Will I get into trouble if I bypass website restrictions?
Yes, you can get suspended if you access unethical websites.